A training center
With 2 campuses to train you in the best conditions
Training that is 100% "made in CAPTRAIN France" with the ambition of creating a school of excellence for rail-related professions
Our two training centres are located in Creutzwald (57) and Autun (71). Fieldwork training takes place at all our sites in France.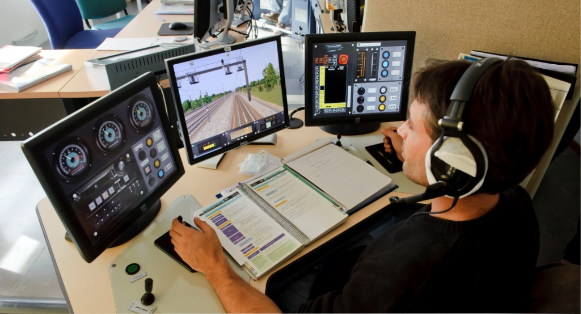 Helping you to succeed
Blending theory input and practical, hands-on training, including driving simulators for future drivers and also on-site fieldwork, our training provides you with all the keys you need to acquire a sound awareness and understanding of the technical and practical aspects of your future job. Assessment is carried out on a continuous basis and at each stage of the training course. Learning tools include educational documents, audiovisual tools and interactive digital exercises. Always ready and willing to listen, your trainers and your training supervisor are constantly on hand to help you make the most of this opportunity. Future ground operators are also supported by in-house mentors working at the sharp end of our activities.
Jobs in the railway sector are extremely demanding and are bound by specific aptitude conditions (ECAP).
Unfortunately, our training courses are not suitable for people with certain disabilities.
Please contact our disability referral agent in order to find out more about your eligibility.
Key figures for CAPTRAIN Formation
of trainees state that they are satisfied with our training
* in-house post-training evaluations
of trainees make it to the end and are awarded their training certificate
pass rate for the final professional qualification exam
Recollections & advice from former CAPTRAIN Formation trainees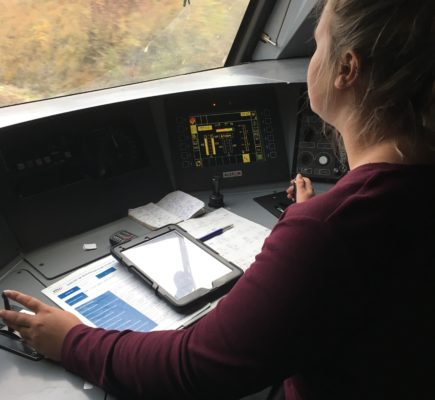 Her advice:  "Driving trains is a profession that is open to all; you just have to dare to take the step."
Having been training to become a driver for 5 months now, I find the practical, hands-on sessions very diverse and extremely interesting. We acquire loads of know-how about the locomotives in the fleet and see at first-hand how things operate on different sites. I particularly enjoy driving because of the sense of responsibility that it gives me."
Recent graduate from our training school, now performing onsite railway manoeuvres in Mitry for our client Carrières du Boulonnais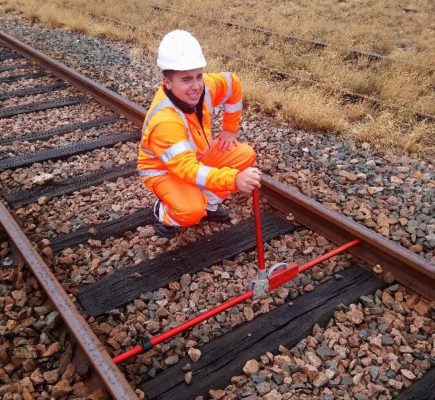 Currently at the 3rd stage of the training program, I am trying to rapidly assimilate everything that I have learned so as to be able to put it into practice on the simulator and out in the field.
The strong team spirit between colleagues allows us space to discuss the different subjects introduced during theory lessons, to review our difficulties and mutually help one another.
Our trainers are also very good listeners and provide us with invaluable support. The way in which they passionately and patiently transmit their professional know-how to us helps to create an atmosphere that is conducive to top-quality learning!
What I enjoy most of all are the practical, hands-on sessions alongside our driver-mentors. They assign many important tasks, expressing real confidence in our abilities!
Recently completed the 6-month training course, now driving trains between Vittel and Arles for our client Nestlé Waters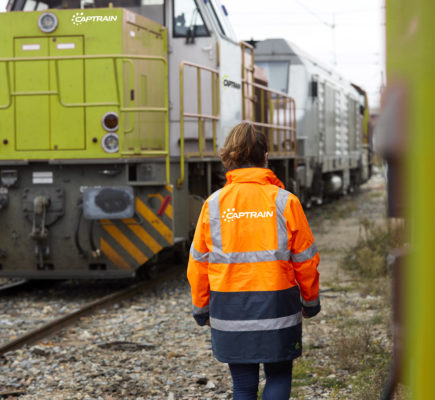 Key tip for getting started: "Throw your preconceptions out of the window and just believe in yourself!"
It's a difficult profession, a closed shop, predominantly male… Before embarking on the training program I had many such preconceived ideas about the job of train driver. Discovering the railway business at first-hand enabled me to go beyond these suppositions. Train driving is a profession that is open to all and which offers many development opportunities.
Trainee in 2019, now driving trains in the Greater Paris region
Before becoming a train driver, I was a delivery man. I decided that I wanted to be a train driver at CAPTRAIN France, a job that is routine-free!
Train Driver at CAPTRAIN France for 5 years now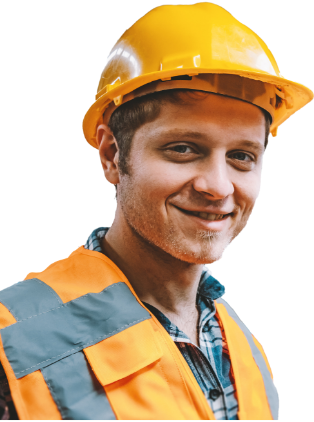 What kind of rail-related job are you suited to?
We get you back on track!
At CAPTRAIN France, we offer a wide range of professions. Still not sure which one is right for you? Answer these few questions. Depending on your skills and your personality, find your ideal job!
Captrain Formation is also ...
A support & development unit for all members of staff, all year long
CAPTRAIN Formation oversees each employee's competency development plan.
Because professional fulfilment also requires personal development, CAPTRAIN Formation provides personalized coaching and support, with dedicated training solutions to match employees' different profiles.
Designed to enable our operators to consolidate their technical competencies, but also to allow them to step up to a new level, our professional qualification programs are open to all. Furthermore, CAPTRAIN Formation also provides solutions to support future managers in taking up their new position.