Training program
Ground Safety Operator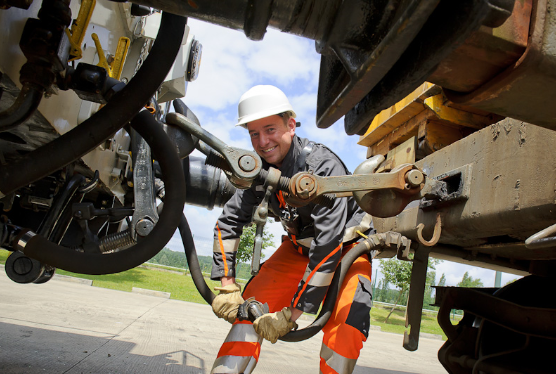 Objectives
At the end of this training course you will be able to prepare the train and carry out all mandatory checks & controls prior to authorizing departure. You will also know how to issue manoeuvring orders to the driver, thereby guiding the train to its departure point.
Entry conditions
To have successfully completed the 5 stages of the recruitment session, i.e.
. Psychotechnical tests
. Personality interview
. Motivation interview with our recruitment team
. Consultation with a psychologist
. Medical check-up
Length
6 weeks (30 days)
Cost
Beneficiary of an open-ended employment contract from day one of the program, all training costs and expenses are fully borne by CAPTRAIN France.
Content
Railway safety rules
Different track types and track equipment
Railway signs & signals
Organizing and directing railway manoeuvres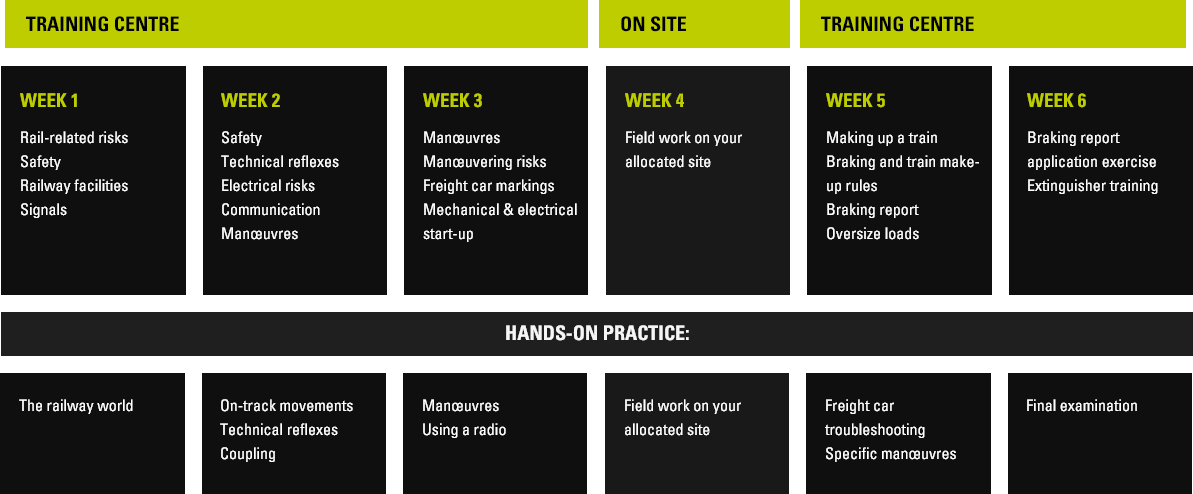 A typical week of training