Training program
Train driver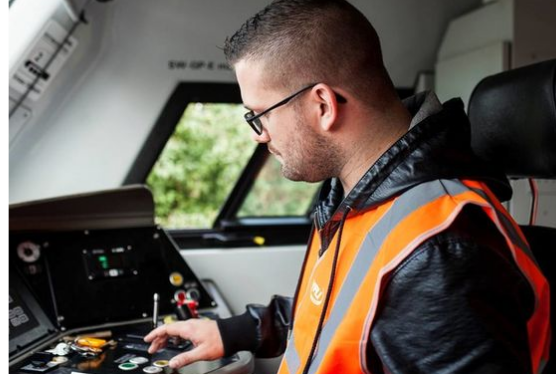 Objectives
At the end of this training course you will be able to perform the required technical checks & controls on a locomotive and prepare the convoy prior to departure. You will also be able to drive trains on the national rail network while at all times applying agreed safety rules for your work and for the railway environment.
Entry conditions
To have successfully completed the 5 stages of the recruitment session, i.e.
. Psychotechnical tests
. Personality interview
. Motivation interview with our recruitment team
. Consultation with a psychologist
. Medical check-up
Length
7 months approx. (150 days approx.)
Cost
Beneficiary of an open-ended employment contract from day one of the program, all training costs and expenses are fully borne by CAPTRAIN France.
Course content
Applying safety measures in line with the different risks
Understanding and responding to traffic rules and signals
Preparing and collecting information required for your upcoming mission
Everything you need to know about locomotives
Reacting to and dealing with incidents
Preparing your locomotive and your convoy prior to departure
Parking your locomotive
Filling in service documents

A typical week of training