Captrain France, a key player in rail freight
Each day, we convey our clients' goods all over France and Europe, we manage rail-related logistics at their industrial sites and we provide invaluable support for track renewal worksite operations.
Wherever you may be, our teams are always on hand to listen and respond to your every need and provide a guarantee of proximity, reactivity and a keen awareness and understanding of your professional environment.
A large number of major companies have already placed their trust in us for forwarding their goods, e.g.: Danone, Nestlé, Total, Lafarge, GEFCO and Kronenbourg, to name but a few.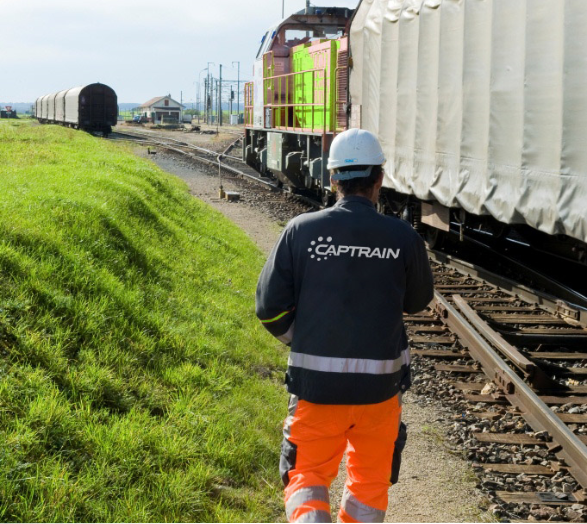 Captrain France in numbers
trains operated per month on the national rail network (RFN)
Tonnes of goods transported each year
employees including 60 site managers and 350 train drivers
new hires on open-ended contracts
state that they are proud to work for us
hours of training delivered to our team members
gender equality index for 2019