CAPTRAIN France - a brief overview
Since its creation in 1998, CAPTRAIN France, part of the SNCF national rail group, has become the 3rd most important player in the rail freight market. CAPTRAIN France operates over 60 regular commercial train services each day on the national rail network (RFN), manages and performs logistic operations on its clients' industrial sites and railway spurs and also provides know-how, rolling stock and heavy machinery to companies working in the field of railtrack repairs, renovation and replacement.
A dynamic company that enjoys sustained growth, CAPTRAIN France employs around 1000 members of staff including 300 train drivers and 130 ground operators. In 2019, CAPTRAIN France conveyed more than 4 billion tonne-kilometres of goods and generated turnover of € 150 million.
CAPTRAIN is SNCF Group's brand name for its European freight forwarding activities. The brand groups together several entities performing activities associated with rail freight transport throughout Europe. Together, these companies provide innovative and complementary solutions that seamlessly combine within a logic of modal transfer. A leading player in the field of rail transport and logistics all over Europe, CAPTRAIN has established a firm footing in the domestic markets of Germany, Belgium, Italy, Spain, Poland, the Netherlands and France and also boasts a presence on all the main international transport lanes.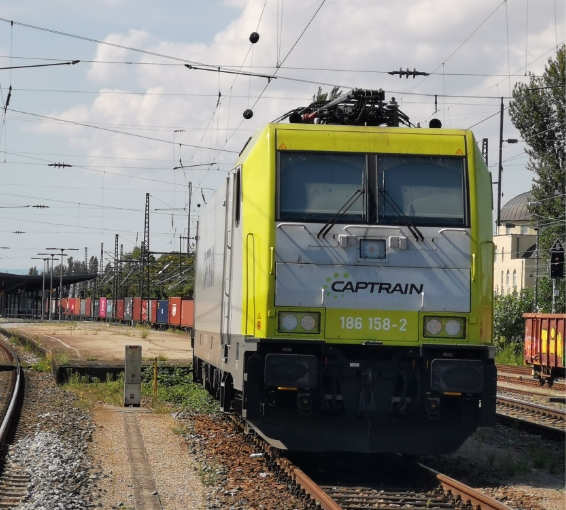 Constantly seeking to reduce its carbon footprint and combat climate change, CAPTRAIN France supports the European "Rail Freight Forward" project which aims to increase the share of rail transport in terrestrial freight forwarding to 30% by 2030, thereby preventing over 300 million tonnes of CO2 emissions over the next decade.
These actions are part and parcel of CAPTRAIN France's corporate strategy of providing its clients with the most competitive offer possible while also enhancing its own operational and economic performance.
FIND OUT MORE ABOUT
OUR CHANGE OF NAME
What people are saying about us...
actu-transport-logistique-en
Follow us on social media

Delphine Grangier
Communication and Employer Brand Manager