Ground Safety Operator
As the first-line safety specialist, you perform all compulsory checks in order to ensure that a train is fit for purpose prior to its departure. You will also be required to make up convoys, operate the points, issue manoeuvring instructions, couple and uncouple freight cars, at all times abiding by strict rules of safety. According to the situation, you may also be required to perform freight car loading and unloading operations, driving a fork-lift truck or using other equipment.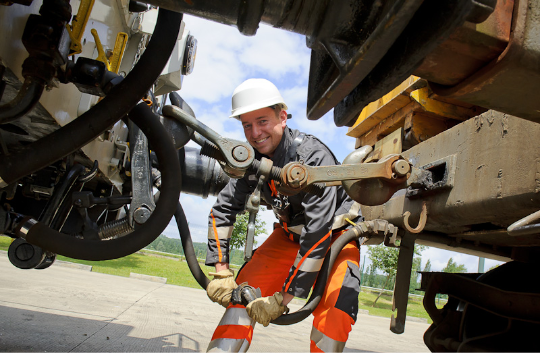 Your profile
Holder of a BEP / CAP / BAC school qualification (all subjects)
At least 18 years old
Clean vehicle driving licence
Highly-motivated and keen to learn a new profession and to move forward as a team.
The qualities of a good ground safety operator
Versatility
Rigour
Responsiveness
Organizational skills
Job specifics
Flexible working hours (day &night work, weekends and public holidays)
Good physical capacities (freight car manoeuvring and handling)