Industrial Spur Operator
Your job consists of overseeing and performing freight car manoeuvres on a client's industrial site. You control and prepare the rolling stock and organize all on-site manoeuvres such as secure routing and switching operations.
You are also involved in freight loading & unloading operations and in general care and upkeep of spur facilities.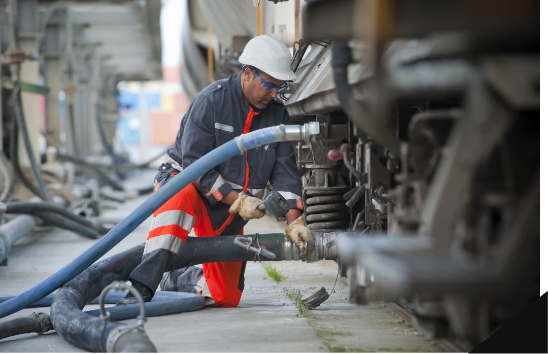 Your profile
Holder of a BEP / CAP / BAC school qualification (all subjects)
At least 18 years old
Clean vehicle driving licence
Highly motivated and keen to involve yourself in an exciting field of work
The qualities of a good industrial SPUR operator
Punctuality
Rigour & responsiveness
Adaptability
Compliance with instructions
Job specifics
Flexible working hours (day & night work, weekends and public holidays)
Good physical capacities (freight car manoeuvring and handling)